Residential Locksmith Services From Armored Lock & Security LLC
When your lock system is not as secure as it should be, your home may not feel as safe as you deserve it to be. We want you to feel complete satisfaction when it comes to the safety of your family and valuables. Contact Armored Lock & Security LLC at (317) 455-9390 today for more information on the residential locksmith services we provide.


LOCKED OUT OF YOUR HOUSE? CALL ARMORED LOCK & SECURITY LLC 
Being locked out of your home is a common issue. It's not a great feeling arriving at your door only to find that your keys are still inside the house. There is no need to break a window or attempt to enter your home using force as this will cause more damage and ultimately cost more money in repairs. The best way to solve this issue is by calling a locksmith at Armored Lock & Security LLC. We will reach you promptly and get you back into your home safely.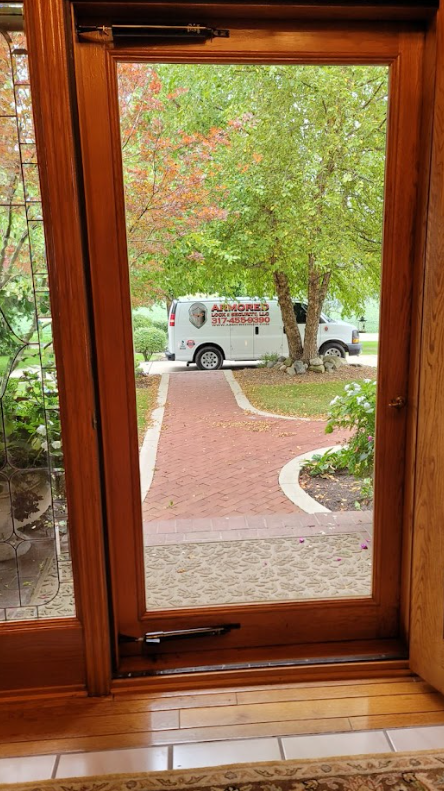 RESIDENTIAL LOCKSMITH SOLUTIONS
We provide fast and efficient residential locksmith services that you can count on. At Armored Lock & Security LLC, we take pride in offering high-quality residential locksmith services at affordable prices.
We are proud to offer the following services:
Emergency home lockout services
Rekeying
Lock installation
Lock replacement
Lock repairs
Broken key extraction
Window locks
Key duplication
Deadlock installation and repair
… and more!
Rekey Locks. As Good as New
Another common service we provide is rekeying locks. Rekeying locks is the process of altering the existing lock so that it corresponds to a different key. This can be a great solution for when you do not wish to replace the lock system throughout your home. It is much more cost-effective than replacing a lock and can be done in a fraction of the time.
Emergency Home Locksmith Services
We know that residential lock and key issues can happen at any time. That is why our qualified team of residential locksmiths are available to assist you whenever a problem may arise. Never stress about an accidental lockout again, one of our technicians will be on their way in no time to get you back into your home. We promise to be available to you for the times when you need us the most.
Residential Locksmith : Your Safety Is Our Priority
Your safety is our number one priority, and we are confident in our abilities to secure your home. As homeowners ourselves, we understand that the safety of your home is something to be taken seriously. Having a well-maintained and solid lock system in place can prevent unfortunate circumstances from happening.
Trust Armored Lock & Security LLC with all of your residential lock needs and get in touch with us today!

Can't say thank you enough!
During our heat wave my neighbor locked herself out of her house. Luckily we are both seniors and I was home so she was safe. Trying to find and least expensive ...Read More
- Dottie Kirby

They were truly my lifesavers!
My safe uses a two key or digital system to unlock my safe. I'd accidentally locked one of the keys in the Safe & hadn't set up my digital code. ...Read More
- Elaine Mordoh

Would recommend to anyone!
Armored Lock has to be one of the best, most punctuation, and friendliest companies in Indy. Very knowledgeable and fairly priced. Would recommend to anyone!
- Michael Simpson
Reliable and Affordable Home Locksmiths
Your home's security is paramount, and so is your peace of mind. That's why when you contact our team of professional and trustworthy locksmiths, your home will be more secure than ever.
Contact us now for a free estimate or to book an appointment with one of our technicians.