Video Monitoring
At Armored Lock & Security, our team strives to be the most reliable and secure provider of video monitoring services in Central Indiana. We offer a range of commercial and residential security solutions when it comes to video monitoring, providing a dependable and cost-effective means of surveillance and protection for your home or business.


Video Security to Keep You Safe
Our video monitoring services are perfect for businesses that need to keep an eye on their property and the safety of their product and employees. If you're a homeowner who wants to add an extra layer of security and peace of mind to your home, video monitoring for your security cameras is also a great choice! Our video surveillance cameras are operated remotely and can be monitored from any location with an internet connection. This allows you to view your footage 24/7 while also allowing you to set up notifications from the cameras. This provides an additional layer of security in case you're worried about suspicious or criminal activity on your property.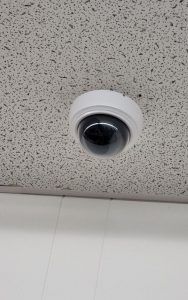 Our Video Monitoring Services
Whether you need cameras for security, for keeping your team members safe, or simply for peace of mind, Armored Lock & Security has you covered with high-quality solutions designed for your needs. Our highly trained team is here to assist you with any video monitoring needs, and we provide support throughout the process, too!
Whether you need residential video monitoring for your security cameras or you need commercial security cameras to ensure the safety of your business, team, and inventory, our team is happy to help! Give us a call today to discuss your security concerns and to find out more about our wide selection of video monitoring solutions.
Why Choose Armored Lock & Security?
At Armored Lock & Security, our team is focused on providing top-quality security, locksmith, and video monitoring services to our customers throughout the Central Indiana area. From start to finish, our team will provide professional, quality service with unmatched customer service! Learn more about our services, the areas we serve, and how we can help you with your security solutions.

Can't say thank you enough!
During our heat wave my neighbor locked herself out of her house. Luckily we are both seniors and I was home so she was safe. Trying to find and least expensive ...Read More
- Dottie Kirby

They were truly my lifesavers!
My safe uses a two key or digital system to unlock my safe. I'd accidentally locked one of the keys in the Safe & hadn't set up my digital code. ...Read More
- Elaine Mordoh

Would recommend to anyone!
Armored Lock has to be one of the best, most punctuation, and friendliest companies in Indy. Very knowledgeable and fairly priced. Would recommend to anyone!
- Michael Simpson