About Armored Lock & Security LLC
Looking for a locksmith, surveillance cameras, or any other security services? Call the experts at Armored Lock & Security LLC. Our Commercial and Residential locksmith services are exceptional, and we ensure that none of our clients must think twice in the future when they recommend us. Our professional technicians are the best-chosen locksmiths! We have the knowledge of handling all the upgraded equipment for locksmith-based tasks. If keyless entry, access control, or security cameras fits your home or business, we can give you a range of options so you can make the best decision for your budget. We also have teamed up with Active-Watch Monitoring who have the best video monitoring on the market. We listen to your needs and give you options on how we can execute those needs properly the first time.


Locksmith Services
Armored Lock & Security LLC is a family-owned business that takes pride in what we do. Despite opening our doors in 2019, we have 17 years of experience under our belts. We have fully decaled vehicles that are equipped with stock driven by polite uniformed employees. Since we are branded with our logo, you cannot mistake us for someone with criminal intent. Our employees become more like family, so you will see the same familiar faces and hear the same voices each time. The foundation of our business is built on trust. We will always respond in a timely fashion, so that you always feel safe and secure. Call us now at 317-455-9390 or book a service call on our website today!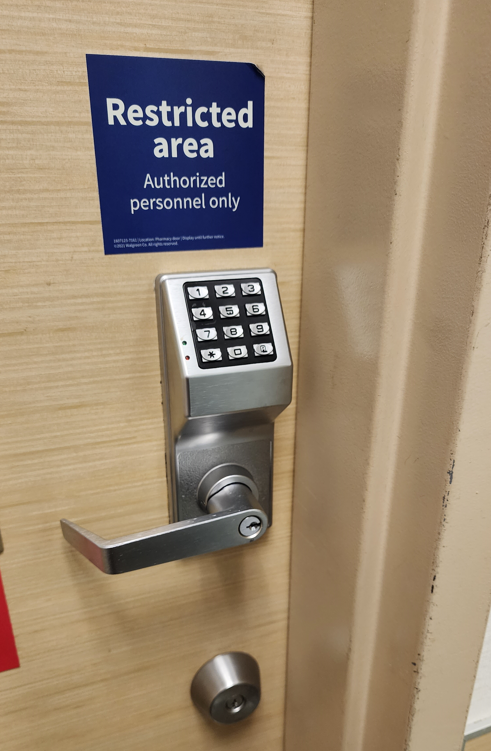 Customized Locksmith Solutions and Services by Armored Lock & Security LLC
We develop and suggest solutions that fit your specific needs, constraints, and budget. We don't believe in a one- size-fits-all mindset. Instead, we make every effort to understand your security challenges so that we can come up with the best solutions to help you feel more secure.
Get in touch with us today to learn more.
Premium Locksmith Services for a Competitive Price
Whether you are experiencing a lockout or would like to upgrade your current lock system, you can rely on us. We provide superior, friendly, and professional locksmith services and solutions.
Residential Locksmith Services
If you're locked out of your home or need another type of residential locksmith service, we are here to help. Our highly competent technicians will have you safely back into your home before you know it. We can replace, change, install, or rekey all of your home locks. No matter the type of locks you have, modern or old, we have the expertise and proper tools to get the job done right.
Commercial Locksmith Services
When you need a commercial locksmith, Armored Lock & Security LLC is here to provide you with the service you need. We understand that when your business assets or employees' security is compromised, you expect a fast response time and quick fix.
With your help and information, our technicians work hard to understand your business' operations, processes, vulnerabilities, and the potential hazards you face, so that we can deliver the best customized solutions.
Professional Locksmiths with Years of Experience
Our philosophy is customer-centric and consultative. When you choose Armored Lock & Security LLC, you benefit from the most advanced and sophisticated technologies and tools available on the market. You'll also benefit from an informative and customized service, to help you or your organization become more informed of security challenges and risks.
With a large team of highly skilled technicians at work, we have the manpower and experience to help individuals, homeowners, and all types of businesses with their locksmith challenges.

Can't say thank you enough!
During our heat wave my neighbor locked herself out of her house. Luckily we are both seniors and I was home so she was safe. Trying to find and least expensive ...Read More
- Dottie Kirby

They were truly my lifesavers!
My safe uses a two key or digital system to unlock my safe. I'd accidentally locked one of the keys in the Safe & hadn't set up my digital code. ...Read More
- Elaine Mordoh

Would recommend to anyone!
Armored Lock has to be one of the best, most punctuation, and friendliest companies in Indy. Very knowledgeable and fairly priced. Would recommend to anyone!
- Michael Simpson
Contact Us for Local Locksmith Services
Locked out? No need to worry, our team is on the move and ready to help at any moment. We provide fast and efficient locksmiths services to solve all types of security issues.
Our certified technicians are fully equipped and prepared for any situation, at home or at your workplace. Simply gives us a call, and one of your local locksmiths will come to you right away (317) 455-9390.