Keyless Entry
Keyless door locks have become increasingly popular among home and business owners in recent years. They provide effective and easy to use security solutions for properties and buildings requiring monitored access.


Keyless Entry by Armored Lock & Security LLC
At Armored Lock & Security LLC, our locksmiths are experts in repairing the most advanced keyless entry systems for both residential and commercial needs.
For more information on our services, contact Armored Lock & Security LLC today. We'll be happy to provide a detailed estimate and answer any questions you may have. Call us at (317) 455-9390.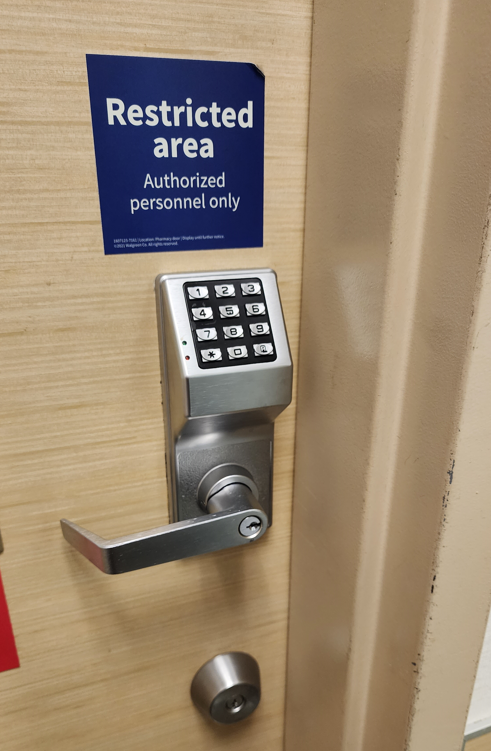 Personalized Consultations for Keyless Entry Installations
Do you need to install a new keyless locking system? Has the security of your home or business been compromised? Our certified technicians can install, replace, or repair all types of keyless door locks for your home or business. From keypads with pin codes, smart cards, fob readers, and fingerprint readers, we have the right solution for you.
Not sure which lock you need? Talk to our team of specialists to get a personalized consultation based on your budget and security requirements. We are always happy to answer any questions you may have about our services and will gladly provide any additional information you may need.
Keyless Door Locks by Armored Lock & Security LLC
There are a number of factors to think about when considering a keyless locking system for your home or business. We provide secure, reliable, and convenient solutions for both residential and commercial clients in the local area. We always use the most advanced technology and are known for our high quality of service.
For high-security lock systems and maximum protection contact our locksmiths now.
Convenience of Keyless Door Locks
One of the main advantages of opting for a keyless door lock is that you will never need to remember to carry your keys with you. Not having physical keys also prevents you from ever losing them or having them stolen.
The convenience that these types of locks provide not only appeal to businesses and large organizations, they can also be an effective solution for residential clients looking to protect their private property or the safes and vaults kept inside their home.
Keyless Entry Systems Allow for Better Access Control
Keyless locking systems allow you to entirely control the access of your property, and provide entry to certain individuals. You will no longer need to duplicate your keys or worry about where to hide your spare key. A simple access code can be shared and changed at your convenience to allow or disallow entry onto your property.
Keyless entry locks also offer a master key feature should you forget the code. A highly-sensitive power indicator will notify you when the battery is low, so you'll have enough time to change it without getting locked out.

Can't say thank you enough!
During our heat wave my neighbor locked herself out of her house. Luckily we are both seniors and I was home so she was safe. Trying to find and least expensive ...Read More
- Dottie Kirby

They were truly my lifesavers!
My safe uses a two key or digital system to unlock my safe. I'd accidentally locked one of the keys in the Safe & hadn't set up my digital code. ...Read More
- Elaine Mordoh

Would recommend to anyone!
Armored Lock has to be one of the best, most punctuation, and friendliest companies in Indy. Very knowledgeable and fairly priced. Would recommend to anyone!
- Michael Simpson
Contact the Professional Locksmiths for Keyless Entry Solutions
We understand that peace of mind is paramount when it comes to your security system. Discover our affordable and convenient keyless entry systems when you speak with one of our technicians today. We promise you will not be disappointed! Call us at (317) 455-9390.