Price Breakdown for Armored Lock & Security LLC's Locksmith Services
In order to effectively understand the cost of a locksmith, there are several factors that should be taken into consideration. The skillset of a locksmith is very diverse, and they can each handle a variety of lock and key issues for your home and business.
At Armored Lock & Security LLC, we offer both skillful and affordable services. Get in touch with us today for our pricing info at (317) 455-9390.


Armored Lock & Security LLC's Affordable Prices and Superior Services
Our clientele comes to us for our fair and reasonable prices. We know that you expect a competitive, customized, and affordable price for the service you receive, and we wouldn't have it any other way. This is why all of our locksmiths offer detailed quotes, which take into account your budget and security needs. You will always know what to expect. There are no hidden fees or surprises with our company.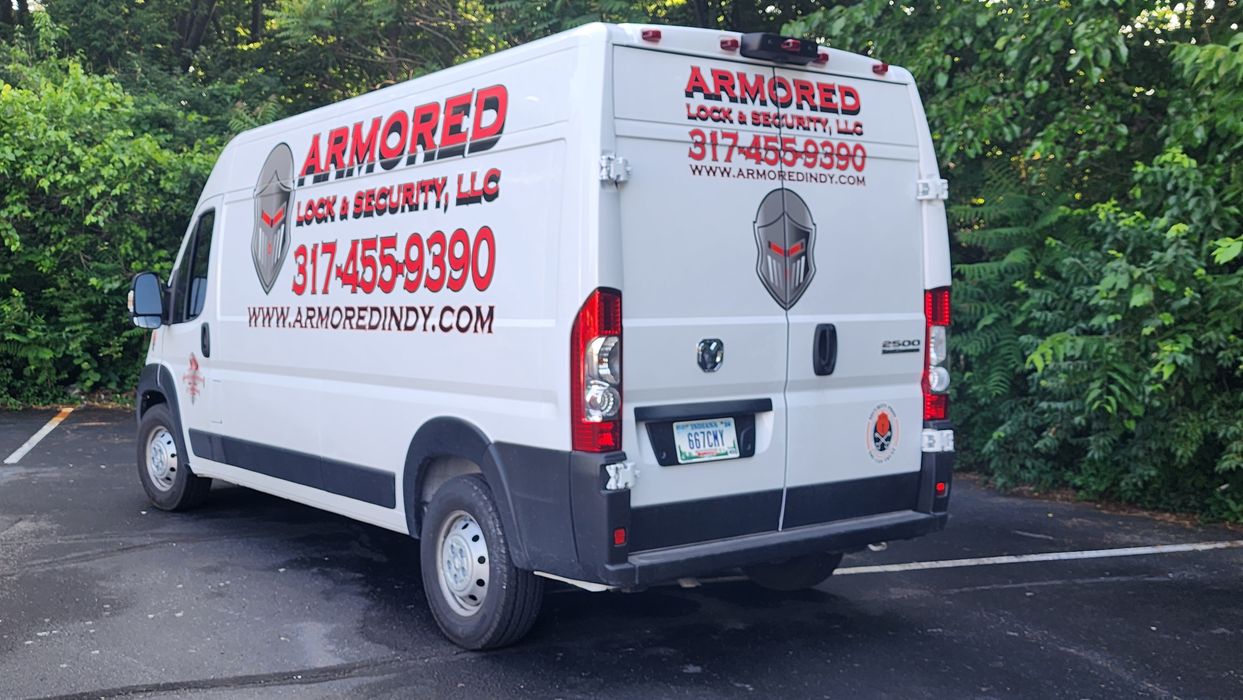 How Much Does a Locksmith Cost?
By necessity, most professional locksmith service are done on location—at the client's home, office or business. The cost will vary depending on several factors, but keep in mind that every service covers the basics, such as time, labor, and transportation expenses.
During normal hours, our prices are the same and only vary depending on the type of service provided. When you need immediate locksmith assistance at your home or business, we may charge an additional emergency fee.
Locksmith Prices Based on Location
The distance our locksmith technicians have to travel can play a part in the cost of our services. There are times when a service call fee can increase due to the distance our locksmiths have to travel to get to your location.
Cost to Rekey Locks or Repair
Not all locksmith services require parts such as repairs and rekeying services. For instances where new parts need to be ordered and installed, we are happy to provide you with the cost for such parts before beginning the installation process. We offer competitive rates for all parts used with our locksmith services.
Type of Service Determines the Locksmith Cost
When determining the cost of our services, we take into account the complexity of the service needed. For example, installing a single lock for a door is simpler than rekeying multiple commercial door locks.
In most cases, the cost of labor goes hand in hand with the complexity and nature of the service. Costs vary depending on the type of service due to the different requirements needed in order to complete the job
Length of Service
Our pricing is often directly proportionate to the amount of time it takes to complete a specific job. Our skilled technicians are efficient and respectful of your time, therefore we strive to complete any locksmith service in the shortest amount of time possible.
Feel free to call Armored Lock & Security LLC for an estimate on the type of locksmith services needed in advance.

Can't say thank you enough!
During our heat wave my neighbor locked herself out of her house. Luckily we are both seniors and I was home so she was safe. Trying to find and least expensive ...Read More
- Dottie Kirby

They were truly my lifesavers!
My safe uses a two key or digital system to unlock my safe. I'd accidentally locked one of the keys in the Safe & hadn't set up my digital code. ...Read More
- Elaine Mordoh

Would recommend to anyone!
Armored Lock has to be one of the best, most punctuation, and friendliest companies in Indy. Very knowledgeable and fairly priced. Would recommend to anyone!
- Michael Simpson
Contact Us for Our Pricing and Locksmith Services
Contact us today, and we'll be happy to provide you with a free estimate or more information on our services. Call (317) 455-9390.